Daily Specials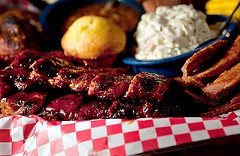 Enough food to feed a hungry crew... You get 1/2 Rack Ribs, 1/2 Chicken, 1 Fried Catfish Filet, 12 Wings (your choice of hot, fried, bbq, honey bbq or honey fried ), 4 Small Side Dishes, Bread or Corn Bread.
+ ORDER
Order a few for your office. Mix and match lunch options.
+ ORDER
Easy lunch or dinner for two. This sampler comes with 4 ribs, 2 drumsticks, a large garden salad, 6 wings, your choice, and 2 of our home made sides.
+ ORDER

Served All Day. Includes Any Sandwich, Any (3) Wings, Snack Potato Salad, and a Soda.
+ ORDER
Quick & Easy 4 Wingette Basket with your choice of Fries or Potato Salad
+ ORDER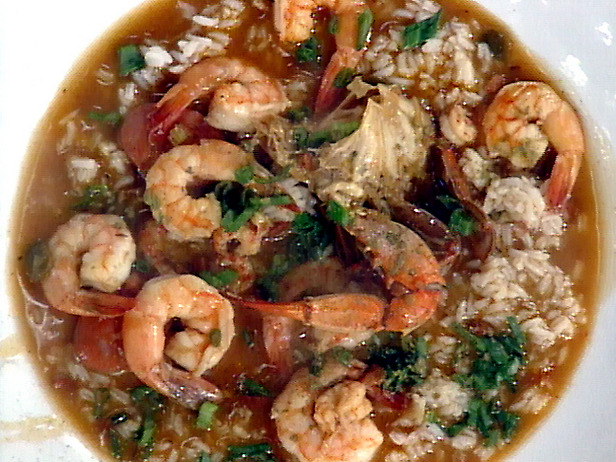 Ooh Wee! Seafood Gumbo loaded down with crab, sausage, chicken in a rich and thick roux over a bed of rice.
+ ORDER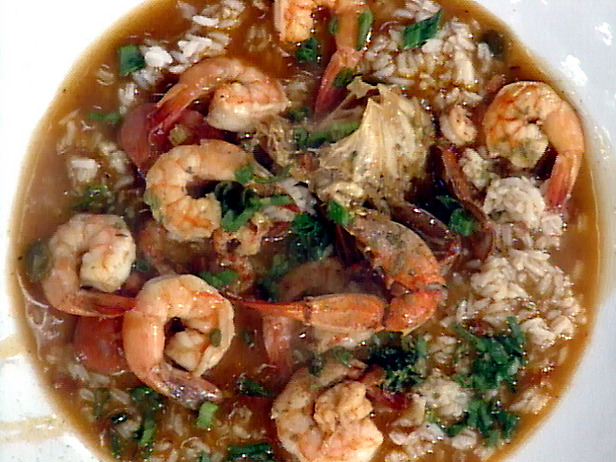 A perfect portion for one of this mix of crab, shrimp, chicken and sausage over a bed of rice.
+ ORDER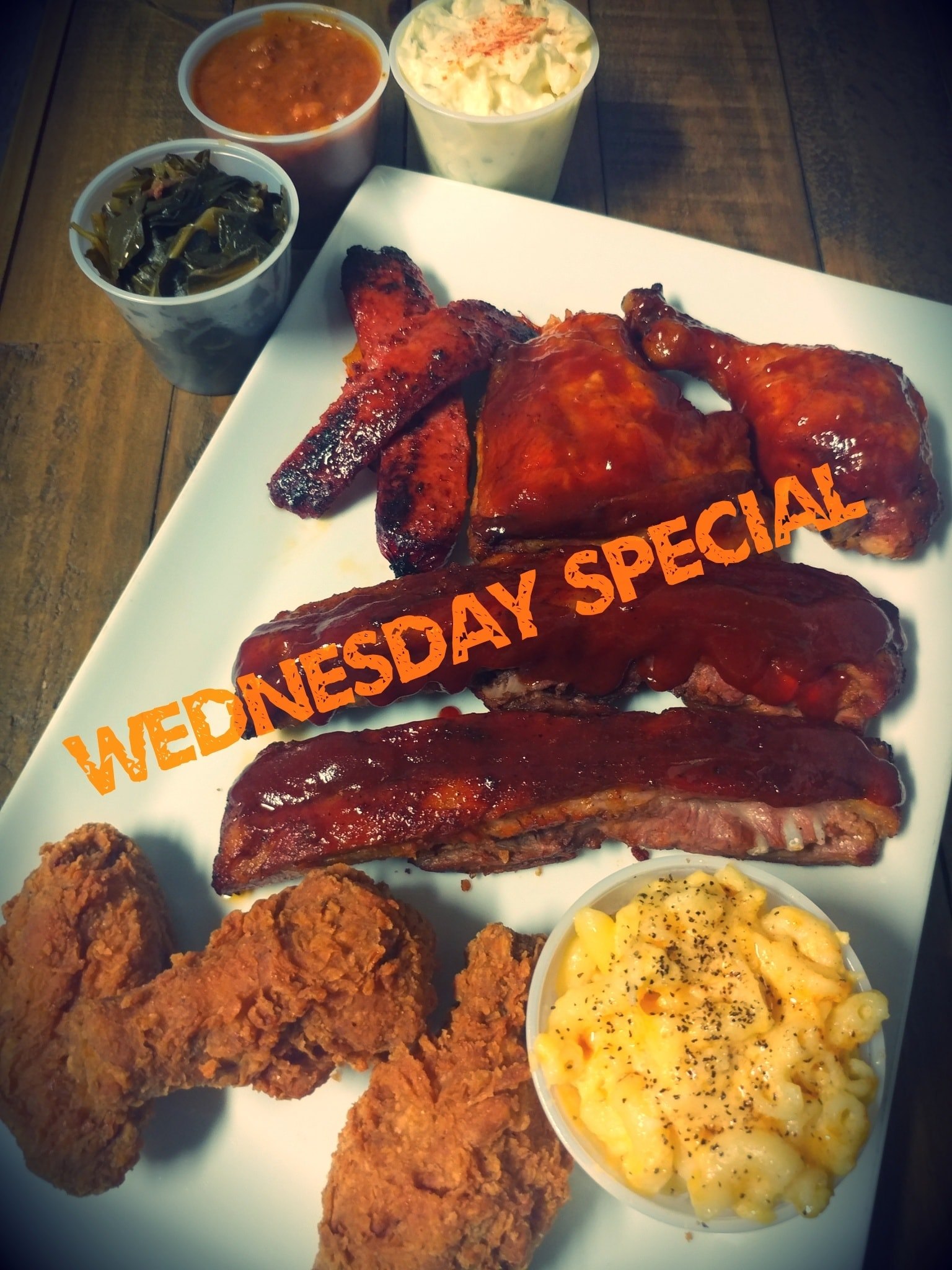 2 Ribs, 2 Pieces BBQ Chicken, 3 Wingettes, 1 Hotlink & 4 Snack Sides
+ ORDER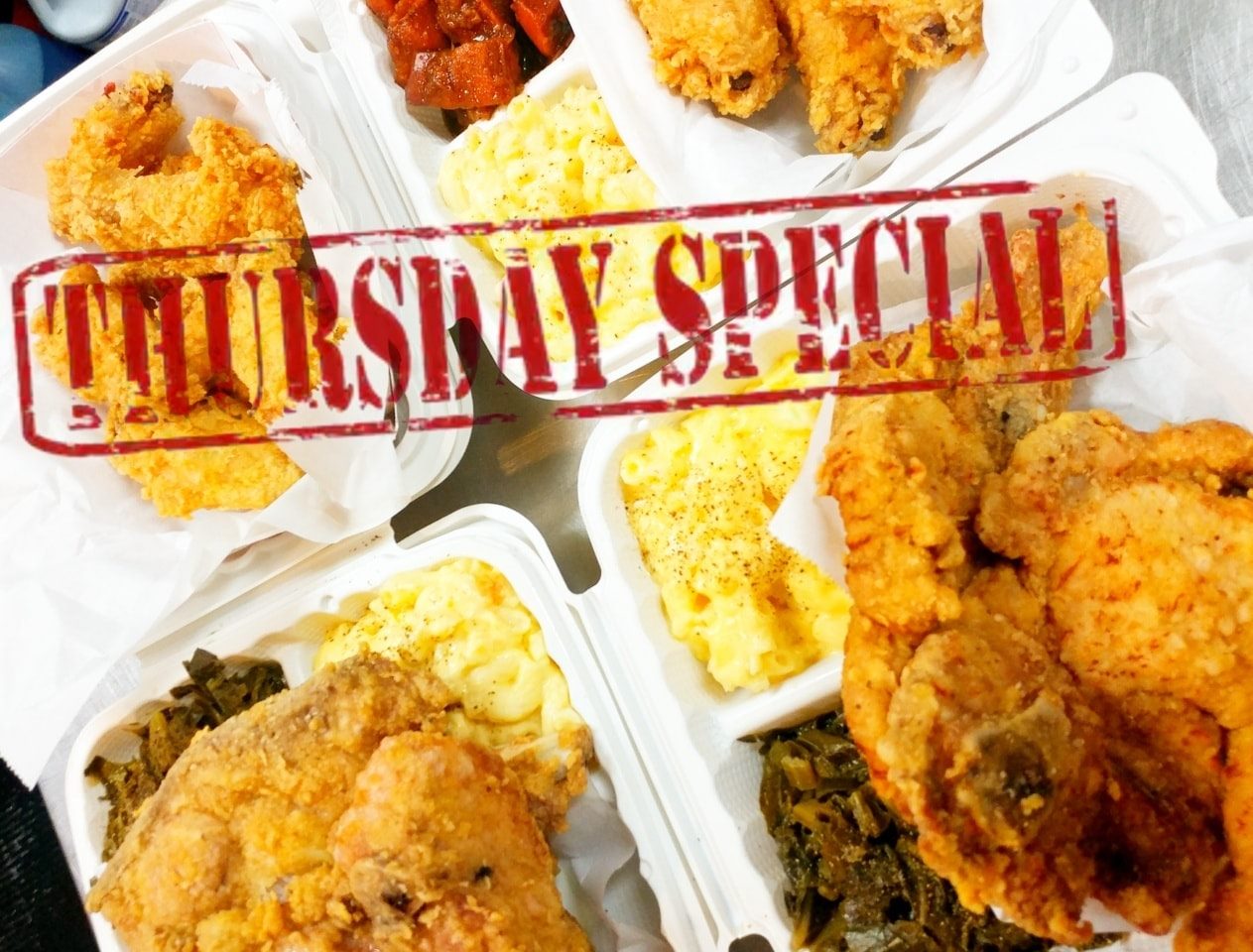 Enjoy southern fried pork chops. This delicious dinner comes with your choice of 2 side dishes.
+ ORDER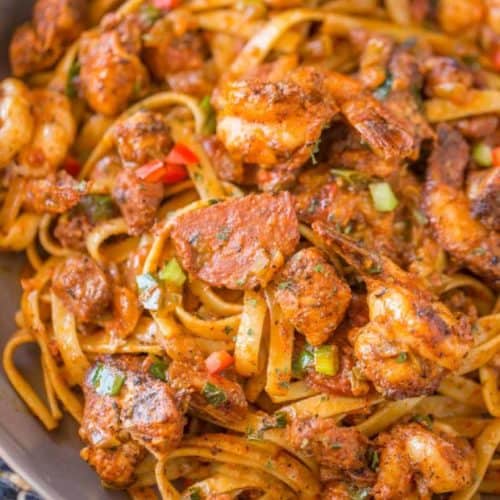 Cajun style Shrimp, Chicken, Turkey Sausage and Jambalaya sauce over Cajun Pasta or Fresh Garden Greens
+ ORDER